Pharmacy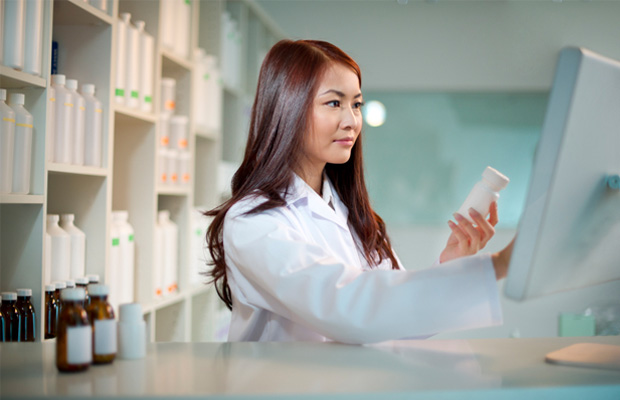 A Pharmacy Management System that's Just What the Doctor Ordered:
Datahouse and the VIP Pharmacy Management System have provided independently owned retail pharmacies accuracy, time-saving efficiency, customer service and claims processing for over 30 years.
The VIP Pharmacy Management System was developed to allow you to do business the way you need as the industry changes. VIP Software is designed to be your complete, flexible and easily adaptable system for your pharmacy's needs.
Pharmacy Prescription Processing & Inventory Management System
We have perfected the Prescription Processing, Inventory Management, Retail Point of Sale, and IVR (Interactive Voice Response). Our systems offer electronic price updates and ordering, as well as electronic signatures to meet HIPAA requirements and audits are other features, to name a few.
VIP Pharmacy Software Solution includes:
Prescription & Insurance Processing
Prescription filling
Insurance Claim Processing
Electronic Prescribing interface with Electronic Controlled Substance Certification (EPSC)
Interactive Voice Response
Fully integrated to the Retail Pharmacy module
IVR takes refill requests from patients, takes prescription & patient information from physicians - both during the business day and/or after hours.
Interface Technology
Point of Sale and Credit Card Processing and FSA – IIAS Certification with SIGIS
Interfaces to Robotic Solutions, like Scriptpro and Parata
Network / Firewall Protection
Education & Training
Training
Continuing education
Help desk services
Customer care enhancement
Disaster Recovery & Backup
Disaster Recovery Solutions
Data Backup – Compliance Solutions
Data Conversions for most systems, to make transitions easy from other legacy systems
Datahouse's Partnership with Independent Pharmacies
We feel the most important advantage of partnering with Datahouse and the VIP Pharmacy Management system is the support you receive after the sale. From installation to personalized on-site installation and training to enhanced software releases, we are committed to providing the best on-going customer support of anyone in the industry. You will never be considered a number with us.
If you are opening a new retail location or switching from another vendor's package, VIP stands ready to help your pharmacy with the following services, give us a call today.