IT Services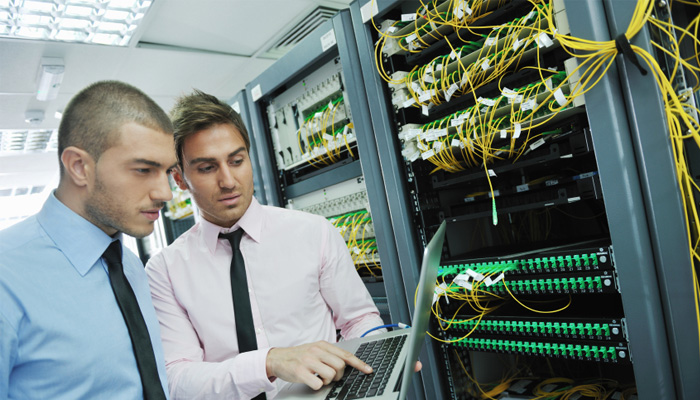 Networks With A Higher Net Worth
Whether you need help maintaining a small business network with just a few workstations and a server or connect remote sites using secure communications, Datahouse can help you choose, design, implement, and manage a wide variety of SMB technology products. Our technicians are highly skilled and experienced with a variety of operating systems, including Windows, Unix / Linux, and Mac workstations and servers. We are also knowledgeable in WANs, including optimization for remote offices or mobile users. We can help with all your networking needs, such as:
System design, sales, maintenance, and upgrades
Infrastructure configuration, maintenance services, and upgrades
Migration paths and solutions
Hardware selection and maintenance
Network security – Firewall Management
Data Backup and Disaster Recovery services (click here for more info)
Remote Monitoring Solutions
Hosted Email
Anti-Virus Anti-Malware solutions
Spam Filtering
We can help you develop a maintenance plan to keep your systems up and running with minimal down time. Our best in class remote monitoring and management system allows us to be proactive instead of reactive and resolve issues in a much more efficient way, thus saving you time, money as well as keeping the burden off your shoulders so that you can manage your business.